Helping Power Human Potential
The Perception Group is an international team of data scientists, psychology professionals, I/O consultants and leading experts on building high performance sales teams. We are dedicated to the mission of removing bias from the hiring process, and opening up the opportunity for rewarding careers for a broader segment of people. We know that when human-centered science and data-driven analysis is rigorously applied to the hiring process, better decisions are made faster and with less frustration, failure and effort than traditional methods. We are creating the future of workforce performance.
Book a demo
Company Leadership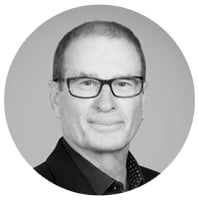 Brett Morris
Chief Commercial Officer, Cofounder & Chairman
Brett has worked with hundreds of firms across every size of enterprise spanning forty plus industry verticals. He oversees commercial and financial activities for The Perception Group, having gained broad experience in business and sales force optimization, predictive talent analytics, sales force leadership and technology investment spanning Asia-Pacific and North America.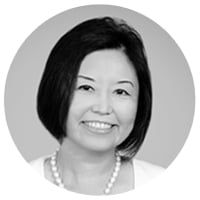 Regina Morris
Chief Scientist, Platform Architect & Cofounder
Regina is an I/O Psychologist responsible for managing The Perception Group's science and engineering teams. PerceptionPredict technology operationalizes original and proprietary research through the development of custom Performance Fingerprints that predict actual KPI performance in specific job roles, and delivering talent analytics capabilities that solve complex sales force productivity challenges.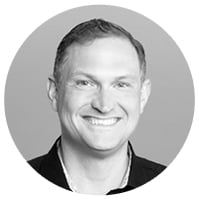 Jonathan Whistman
Chief Executive Officer
Jonathan is the International Best-Selling Author of "The Sales Boss: The Real Secret to Hiring, Training and Managing a Sales Team." Through his consulting agency, The Sales Boss, he has helped 100s of companies develop the systems, people and processes necessary to drive sales success. His companies have been featured on CNN Money, won the GEW Top 50 High Growth companies' designation, and achieved the SXSW Top 5 Award.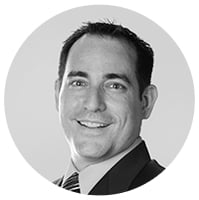 Greg Barnett
VP of People Science
Greg has served in senior science and leadership roles at Predictive Index, IBM, Hogan Assessments, and Kenexa. During his career, he has served as talent expert for hundreds of the world's biggest companies including Microsoft, Bank of America, Citigroup. Pepsico, Eli Lilly, AT&T, Bellsouth, Walmart, Boeing, and GE. Greg holds a Ph.D. and M.A. in Industrial-Organizational Psychology from the University of Tulsa, and a B.A. in Psychology from the University of Colorado.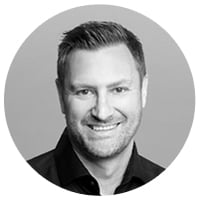 Phillip Lechter
Vice President Sales Operations
Phillip Lechter brings 20+ years experience as a C-Level Executive responsible for building/ leading/ growing sales and operations for numerous organizations. He is a Senior Partner with The Sales BOSS and is the former Chief Communications Officer for the Rich Dad Company, co-founder of Pay Your Family First and he is the co-creator of ThriveTime for Teens, a finance and life-skills reality board game.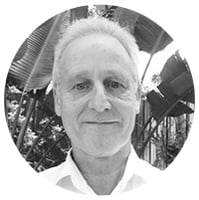 Peter Miller
Chief Technology Officer
Peter is an IT and Application Systems Developer with 30+ years experience in the design, development and implementation of systems for large corporations, Government departments and SMBs, both as a principal and as a consultant. His primary focus is the development and deployment of PerceptionPredict analytics and intelligence systems, delivered within a multi-tenant SaaS framework on Microsoft Server infrastructure.
Board of Advisors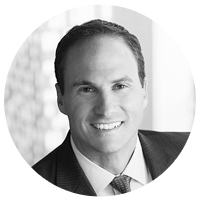 Matthew Guss
Russell Reynolds Associates
Matthew is an Executive Search and Assessment consultant with Russell Reynolds Associates. As a member of RRA's Human Resources Practice, with a focus on companies undergoing high-growth, broad transformation or an increased focus on talent in industries as diverse as consumer, technology, healthcare, industrial and financial services.Prior to RRA he spent 10 years as the Managing Director at CEB, Acted as the company interface to the executive leadership teams for several of our most strategically valuable clients. After having helped to build-out the Global Key Accounts program, led the account management team that connected clients to the organization's insights, tools, assessment platforms, and consulting services.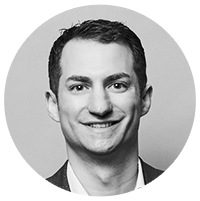 Joe Mattioli
Global Head of Sales, Crowdstrike
Joe Mattioli specializes in SaaS GTM leadership and has extensive experience building, growing and integrating SaaS sales teams. He has celebrated and contributed to two of the most successful IPOs in Cybersecurity/SaaS history. At Proofpoint, Joe spent eight years growing the Commercial Sales team from 5 to 100+, and he is currently at CrowdStrike, where he has spent the past five years leading growth in the Corporate Sales Team from 5 to 300+ and 9-digits of ARR. Joe's approach is primarily focused on data-centric planning and growth for both people and operations with emphasis on cross-functional accountability and achievement.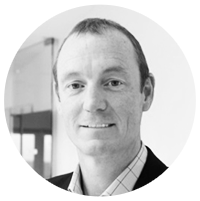 Andrew Littleproud
VP of APJ Crowdstrike
Andrew Littleproud is the Vice President of Asia Pacific and Japan for CrowdStrike and is responsible for their Business and Sales Operations across the Region. With over 30 years of experience in global sales and marketing roles in IT, he is primarily focused on driving substantial growth in APJ, both continuing to develop opportunities in the established markets whilst extending market coverage across the emerging markets. CrowdStrike has grown to a >$40b market cap organization since going public in 2019, of which APJ has consistently been recognized as a high-performing region. CrowdStrike has been recognized as a Great Place to Work in Australia and India.
Book a demo
We'll give you a 30-minute no-obligation tour.
Discover the modern way to build great teams.